Community Partnerships begin with collaboration and discussion with partners (organizations, groups, and artists) to evaluate and align missions, shared goals, audience needs, and activities.  We seek to consider how we can maintain partnerships with an organization for lasting change.
Partnership opportunities are developed in a variety of ways:
Supplying museum resources: Friends of the Capitol Park Museum can offer resources for your team or organization, such as museum experts to facilitate an activity, venue space, talent with visiting artists, collaboration with exhibitions and programming, and event partnership.
Consulting and collaboration opportunities: We seek reciprocal relationships when working with partners to consult or collaborate on partner-led projects and museum projects.
Connecting: Friends of the Capitol Park Museum serves as a connector between partners and other people/artists/organizations in the region.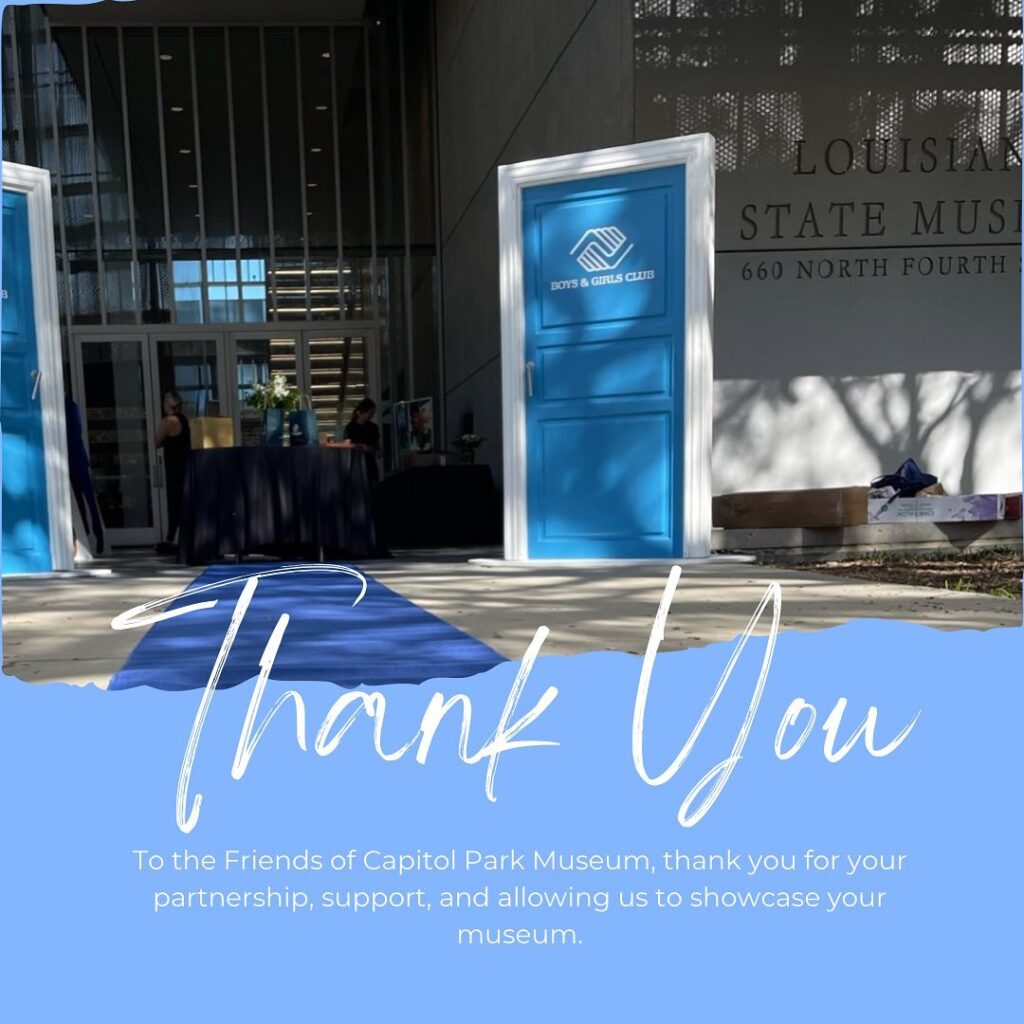 Community Partnerships are vital to the museum's exhibitions and programs. By connecting with many diverse and vibrant cultural and arts organizations in our city, our programming aims to be more welcoming, inclusive and representative of the Baton Rouge community. 
Here are a few of our partners over the last three years (2021-23):
Interested in becoming a Community Partner? Contact Us